Sheffield Print Club
Posted on
2 weekends ago I visited the wonderful 'Sheffield Print Club' for a 2 day screen print workshop. The print club is a collective of 3 studio holders - 'Lead City Press', 'Hunk Print' and 'Crow and Dunnage', all incredibly talented screen printers.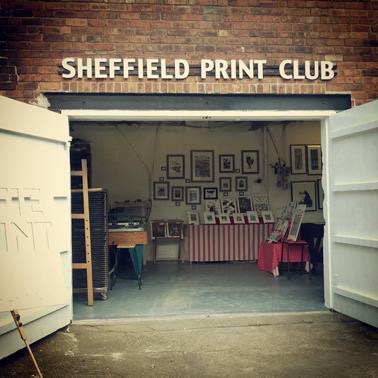 I loved the idea of screen printing as it opens up lots of possibilities that lino cutting simply doesn't. Screen printing photographs, overlaying colours, colour transparency and lots more. I also like the idea of being able to manipulate an image in Photoshop to then print (although I have to admit I am the least 'techy' person in the entire world!)
So I set out on the Saturday to create a print using a stencil and exposure technique...I was amazed by the facilities, the club really does have everything you need and the course tutors (Jane and Lawrence) were incredibly helpful and knowledgeable. I learnt to coat and expose a screen and then use the exposed screen to print with. However I must admit that I felt less than successful...the main issue was my image - I took an image that I wasn't completely happy with...I also somewhat struggled with the process on the first day!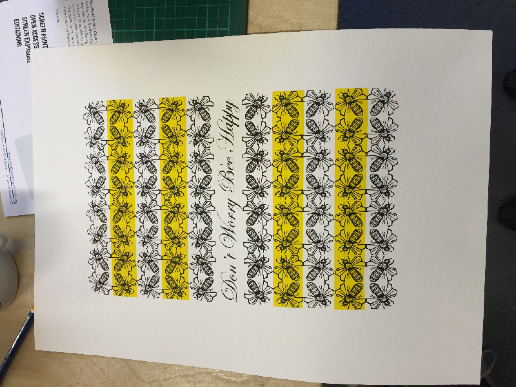 However like all artists I know that perseverance pays off! I returned for the second day feeling determined to succeed! I was interested in exploring photographic screen printing, however Lawrence and Jane suggested trying one of my lino cuts. They helped me to 'bitmap' my image (I'm still not totally confident with what this means) and I exposed the screen.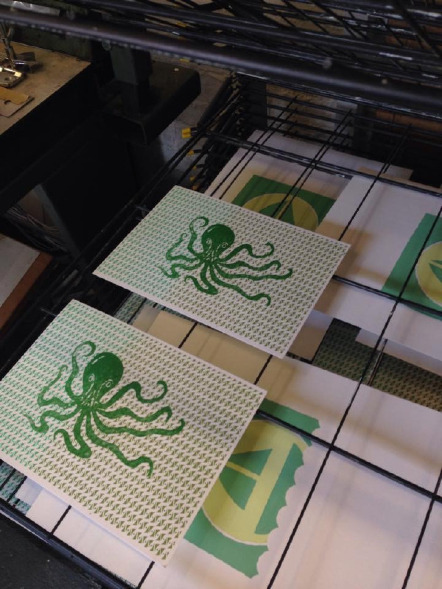 After that I began to print. This time I felt a lot more successful. I finally felt like I got the hang of the process and some what 'got the bug'. I managed to produce a pretty cool screen print of my lino cut octopus. The process enabled me to print in 2 colours as well as we split the image up using Photoshop. I am totally thrilled with the end result and feel significantly more confident in the process.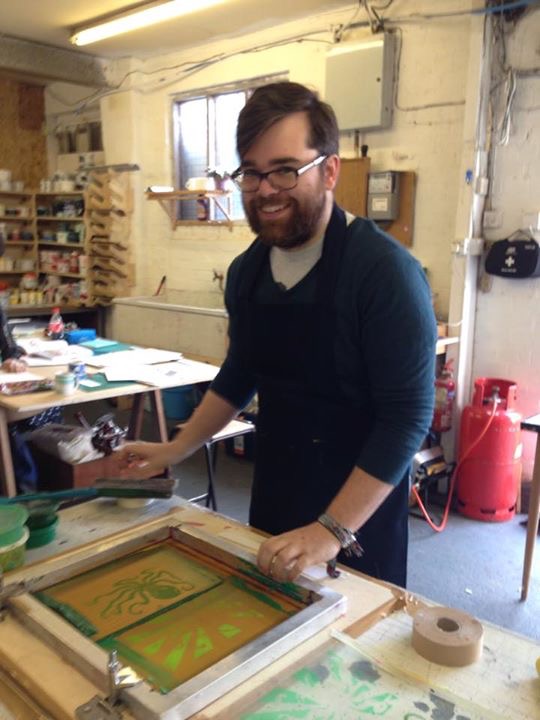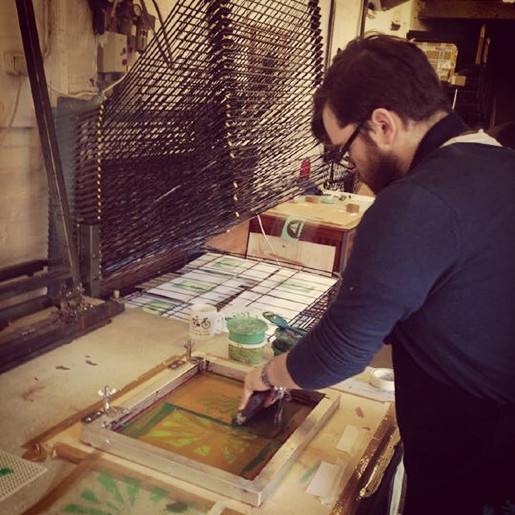 I'm aiming to drop by the studio next week for an induction and to start working on some new designs.
Fancy having a go? Check the website for upcoming one day and two day classes...it comes highly recommended!
Visit their website here:
sheffieldprintclub.org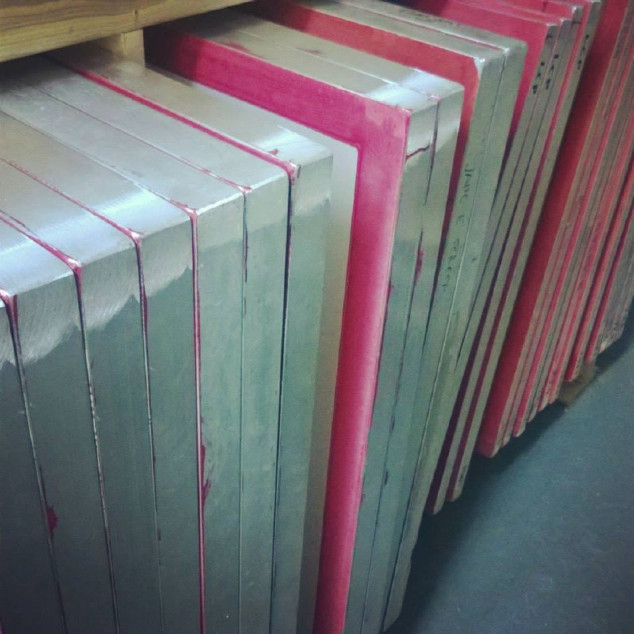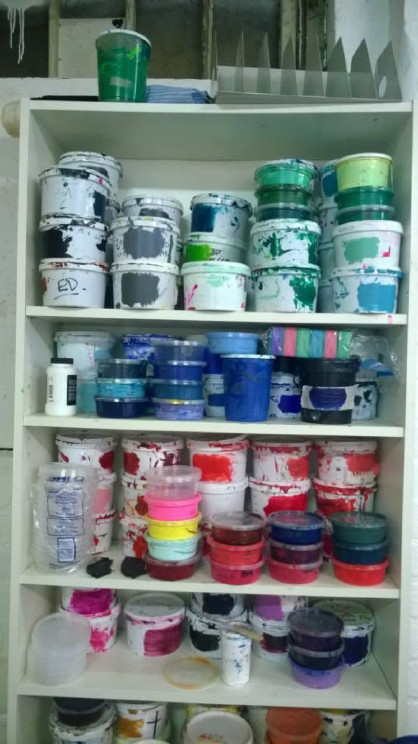 Visit the studio holders websites here:
www.crowanddunnage.com
www.leafcitypress.com
www.hunkprint.com