Bird in Borrowed Feathers...Nottingham
Posted on
Last weekend I made the epic journey (...it only took me an hour!) to Nottingham to take part in the fabulous Bird in Borrowed Feathers Mini Market. 20 makers came together for the fabulous weekend in the bright and inviting Malt Cross, Nottingham. I had the distinct pleasure of sharing the top room with 7 other incredible makers!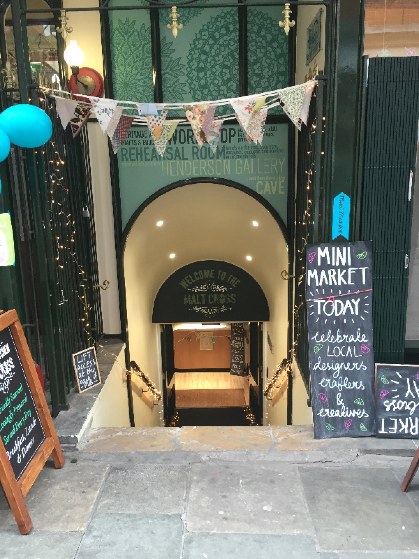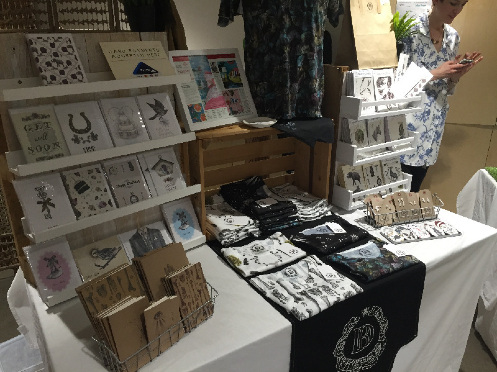 Some of the wonderful seller I had the pleasure of meeting before BIBF at previous fairs or online (you have to love Social Media!). One of the incredibly talented sellers I met last Christmas was Deborah Ballinger of Deborah Ballinger Illustrations. Deborah creates beautiful and original pencil drawings which she applies in a whole host of ways onto beautiful products including more recently her slightly fabulous t-shirts! I have a real soft spot for these t-shirts and I am still very tempted to order one of the bone T's.
Fancy seeing more? You can find Deborah's website here - www.deborahballinger.co.uk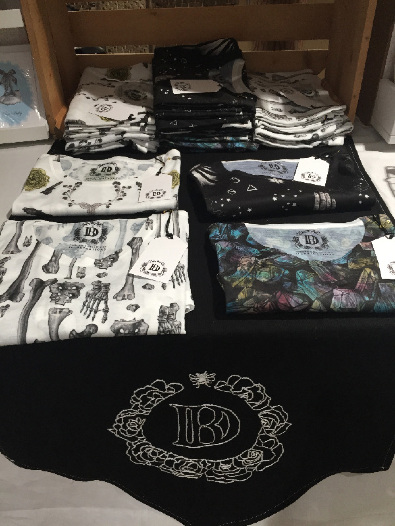 I have spent loads of time chatting away to HAH online! I felt like we knew each other before we actually met in person! Oh the joys of Social Media! When I had the privilege of casting an eye upon HAH's products in real life I really fell for the tea towel ties and the Japanese fabrics! Simple stunning! Fancy casting an eye on these lovely creations? Check out their Facebook page at www.facebook.com/HAHhandmadeathome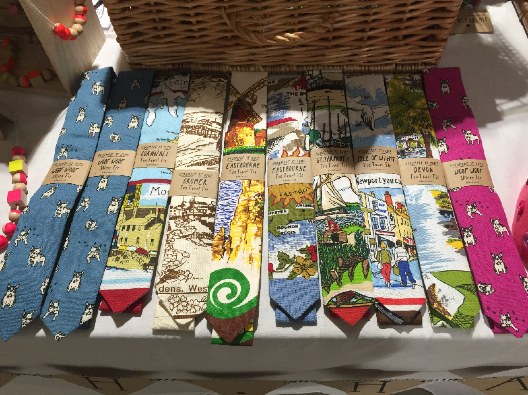 Chloe Hall Illustration - There were so many incredibly talented artists and makers at BIBF last weekend. However I must admit that I was most taken by Chloe Hall and her unique approach to illustration. I can honestly say that I have never seen a hand embroidered illustration before! I love the idea of mixing media myself and I am experimenting with mixed screen prints and lino cuts, however Chloe took it a step further and really thought out of the box!
On her stunning illustrations she adds detail by hand embroidering using a range of traditional embroidery techniques! My particular favourite was the 'men at the beach' print with embroidered swim suit detailing. I would highly recommend taking a look at her work - I even bought an illustration to add to my print wall! What a find! Find her work at www.chloe-hall.co.uk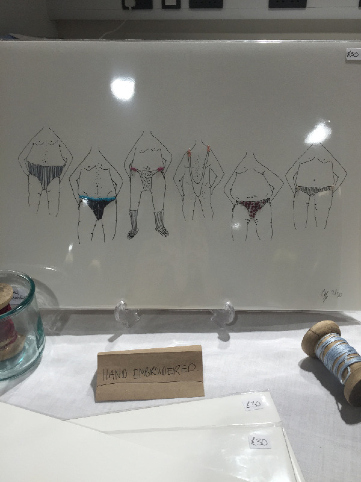 Among the other fabulous sellers there was:
Buckle and Cog - What a genius concept! Create your own watched - choose a face...choose a strap...keep time in style! I love the idea of a 'watch bar'. Head to the website and grab yours now! www.buckleandcog.co.uk
Miss Nova - Bright and bold screen printed fabrics in functional products - these original designs come in all shapes and sizes! Want to check out more? Head to www.facebook.com/missnovadesigns
Wildgoose Designs - describing her work as 'drawing with a sewing machine' this free motion machine embroidery is stunning. I ma a sucker for a penguin or a bit of wildlife themed art and I was very taken seeing this stunning work in person! Find more at www.wildgoosedesigns.co.uk
Dawn Feeney Jewellery - Dawn, along with beautiful sterling silver jewellery, creates some of the most stunning heat treated copper art I have ever seen! Hand cut and simple jaw droppingly good! Find her at www.dawnfeenerjewellery.co.uk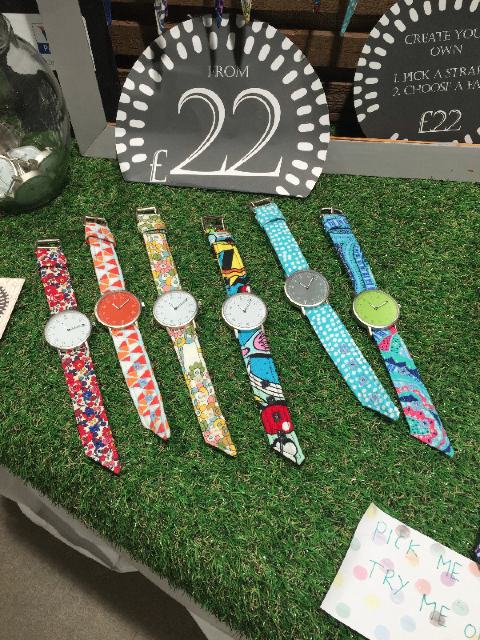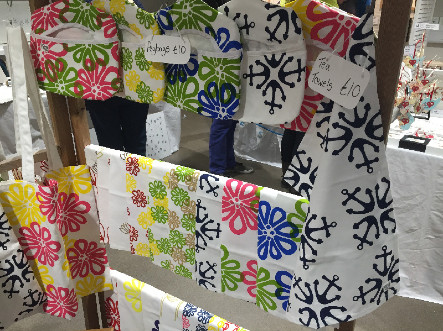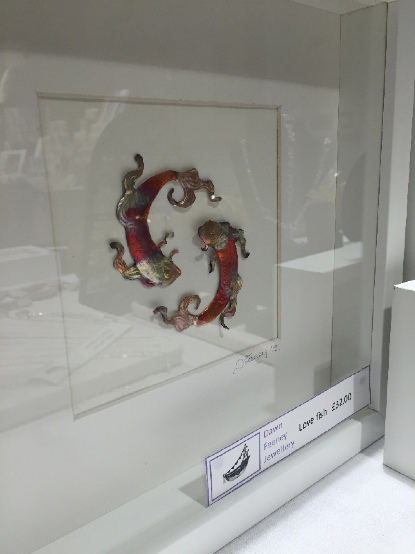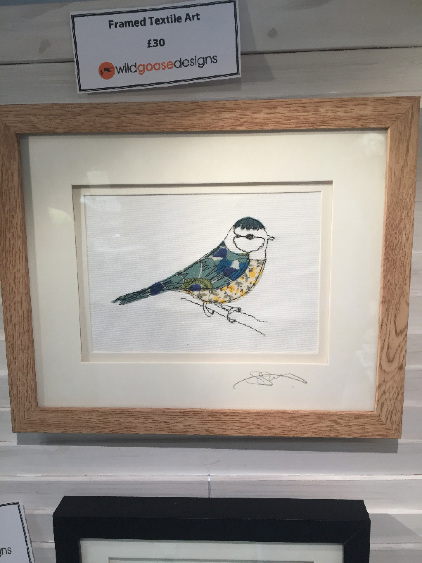 If you liked the look of the work on offer head over to the Bird in Borrowed Feathers Facebook page and hit like to keep up to date with the latest news!
www.facebook.com/birdinborrowedfeathersmarket
In collaboration with Handmade Nottingham - www.handmadenottingham.co.uk