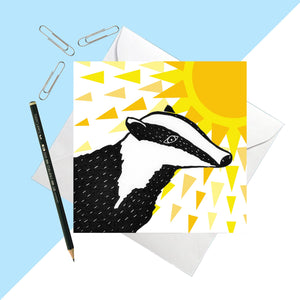 Channeling the British Weather, the Sunny Days card features a 4 colour sun with our signature badger print designs, originally developed from an original lino and screen print design.
Perfect for any occasion and blank inside for your own message.
Each card measures 14,5cm square and comes with a white envelope and packaged in cellophane.