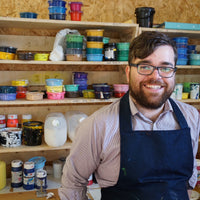 About
The Owlery was founded by printmaker and textile artist Benjamin Partridge in late 2013. Specialising in screen print and surface pattern design Benjamin creates home and giftware with original surface pattern designs.
Benjamin hand makes most items in house on vintage and modern industrial machinery but where he does work with manufacturers he is proud to work with UK based manufacturers, promoting the continued development and survival of UK industry.
Benjamin proudly works from his studio in Yorkshire ArtSpace in Sheffield, home to over 160 artists and makers.
Find out more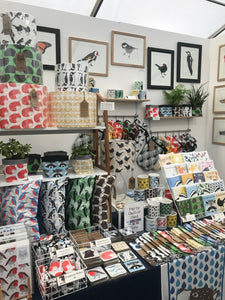 Upcoming Events
Fancy coming to see us in person? We head out throughout the year to a range of amazing craft and art events. Click the button below to see if we will be appearing near you anytime soon!
Click to see Upcoming Events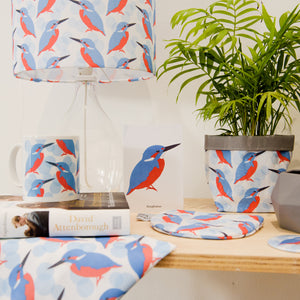 Wholesale
Are you a shop or a gallery looking to stock The Owlery? Click the button below to be taken to our wholesale contact page. We would be happy to send across a trade pack and price list on enquiry.
Wholesale Enquiry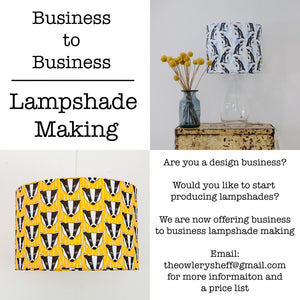 Business to Business Lampshade Making
Are you a design business? Are you looking to produce your own lampshades? We offer business to business lampshade making for small businesses. Click the button below to get in touch for a price list.
Contact us today
Testimonials
Beautiful and well made print cushion that looks amazing in my new home - thank you so much!!

Charlotte
Just gorgeous. The quality of this product is amazing. The fabric and pattern is beautiful. Would gladly recommend . Super fast to post to Australia. Thank you so much.

Debbie
I am so pleased with this purchase. The print is perfect, exactly as described. In spite of everything going on in the world right now, it arrived quickly. Thanks Ben for a great shopping experience!

Belinda