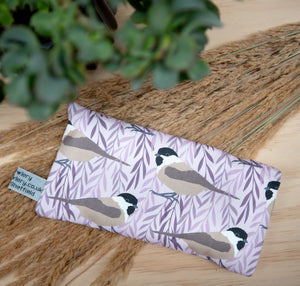 Using the classic willow tit design developed from an original print design, this wheat pack is made from 100% cotton and uses organic wheat as the filling. You can either heat the pack using a microwave for 30-60 seconds or cool the pack by popping it in the freezer for 30+ minutes.
Approximate size is 22cmx 12cm - making it perfect for your forehead, joints or eyes. Also ideal for site specific niggles and pains.
Please see label inside for instructions on how to heat and cool your pack.
Please note print placement may differ